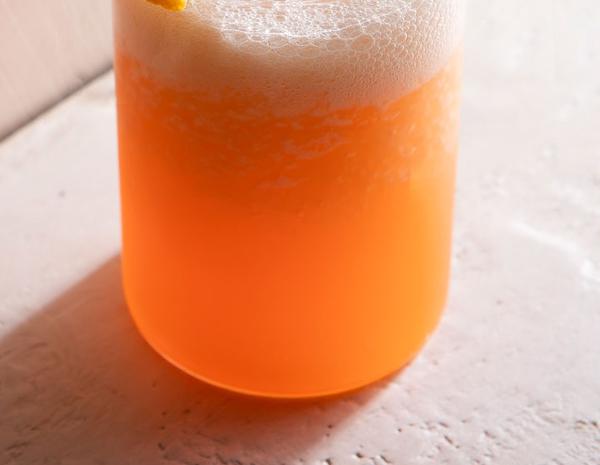 2 oz pineapple juice
1 oz orange juice
½ oz grapefruit juice
¾ oz Aperol
½ oz pot still aged Jamaican rum
½ oz banana liqueur
instructions :
Put everything in (2 options):
a blender : with 3 ice cubes. Blend until smooth.
a shaker : with 4 oz (½ cup) of cracked ice. Shake.
Pour into the glass.
Notes:
The pot still aged Jamaican rum can be substitute with pot still lightly aged Jamaican rum or black blended Jamaican rum.
For a boozier version, add ½ to 1 oz of rum.
source :
created by Fanny Chu, Donna (Brooklyn)
punchdrink.com