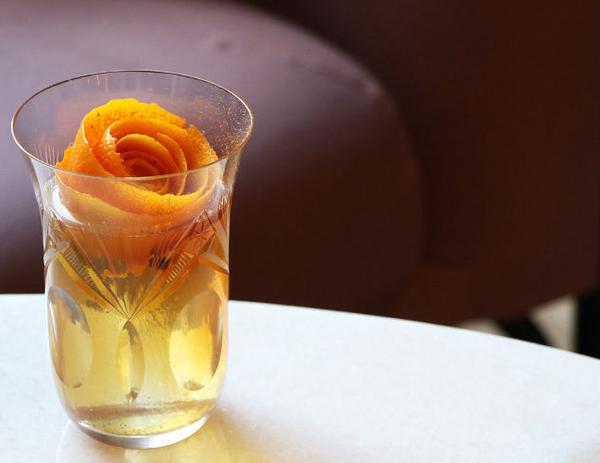 2 oz rye whiskey
¼ oz Earl Grey tea syrup
¼ oz green Chartreuse
instructions :
Add the whiskey, Chartreuse and syrup to mixing glass with ice.
Stir to chill, then strain over ice in a rocks glass.
Grate cinnamon over the orange peel or orange rose.
Earl Grey tea syrup:
Brew 8 oz of earl grey tea. Once ready, pour into a pot on low heat, add 16 oz of sugar in the raw and stir on low heat until dissolved. Once cooled, transfer into a bottle and refrigerate for up to 2 weeks.
To make an orange rose:
Peel 1 orange, then wrap the orange peel into a circle, starting with the thinnest peel as the center of the rose. Poke with cocktail pick, then insert a clove or cocktail pick to keep the rose together.
source :
imbibemagazine.com