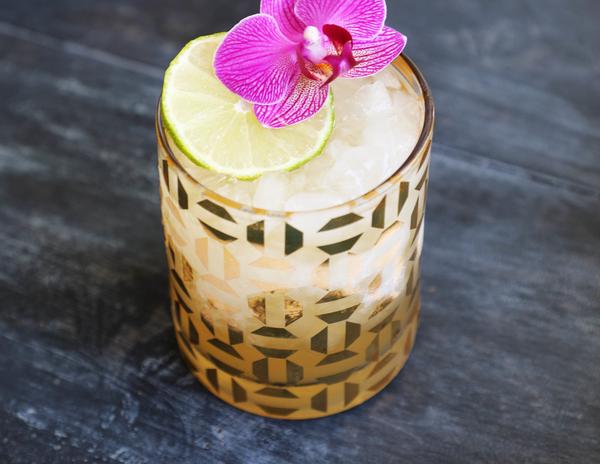 ¼ oz black blended overproof rum
½ oz blended aged Jamaican rum
¼ oz orgeat
½ oz dry curaçao
¼ oz lime juice
4 oz champagne
instructions :
Pour all the ingredients except the Champagne into a mixing glass. Stir with ice. Strain into a chilled glass and top with Champagne, then garnish.
To serve several people, multiply the ingredient quantities by the number of guests. Combine all the ingredients except the sparkling wine and chill for an hour. When you're ready to serve, pour 1¾ oz of the chilled mix into each glass (no need to stir with ice) and top each with 4 oz of chilled sparkling wine.
Recommended rum combo :
Plantation O.F.T.D. as black blended rum and Denizen Merchant Reserve as blended aged rum.
source :
Smuggler's Cove, created by Martin Cate
smugglerscovesf.com