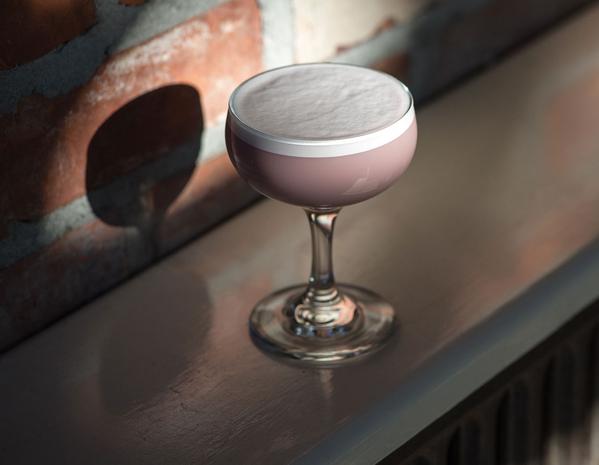 ¾ oz sloe gin
¾ oz dry gin
¾ oz lemon juice
½ oz simple syrup (1:1)
1 egg white
soda water
instructions :
Add an oz or so of soda to a fizz glass or coupe.
Add sloe gin, gin, lemon juice, simple syrup and egg white to a cocktail shaker.
Shake without ice.
Add ice and shake until well-chilled.
Strain into prepared fizz glass or coupe over top of soda and observe the fluffy foam.
source :
punchdrink.com