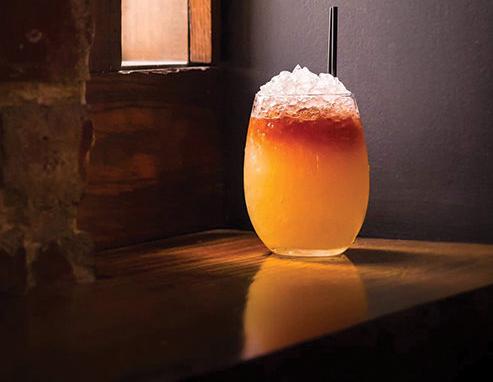 1 oz mezcal
1 oz blended lightly aged Jamaican rum
1 oz pineapple juice
¾ oz lemon juice
¾ oz orgeat syrup
2 dash chocolate bitters
5-6 dash Angostura bitters, to float
instructions :
Combine all the ingredients, except the Angostura bitters, in a stemless wine glass and fill halfway with crushed ice.
Stir with a swizzle stick, then add another scoop of crushed ice and float the Angostura bitters on top.
Add a final mound of crushed ice and sprinkle with five-spice powder.
source :
Marshall Davis, Gallo Pelón Mezcaleria (Raleigh)
imbibemagazine.com