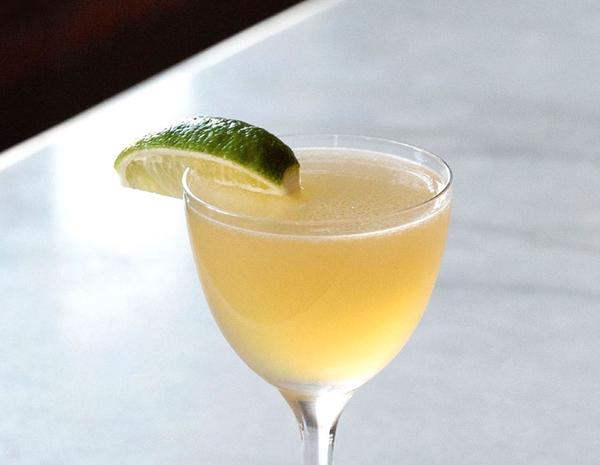 2 oz peanut butter-washed rum
½ oz banana liqueur
¼ oz simple syrup (1:1)
¾ oz lime juice
instructions :
Combine all ingredients in a mixing tin and shake with ice.
Strain into a chilled Nick & Nora glass.
Garnish with a lime wedge.
Peanut Butter-Washed Rum:
20 grams creamy peanut butter
1L blended lightly aged rum
Combine and blend all ingredients in a blender. Store in a freezer overnight. Strain the mixture, then run it through a fine mesh strainer and a coffee filter if necessary to remove any particles.
source :
punchdrink.com