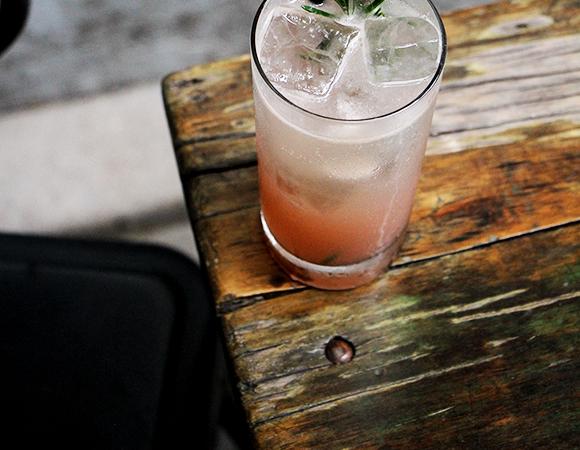 1 oz cachaça
1 oz sloe gin
1 oz lime juice
½ oz rosemary syrup
1 top soda water
instructions :
Shake all the ingredients.
Strain into a Collins glass. Top with soda, then garnish.
Rosemary Syrup:
Stir together 2 cups of sugar, 1 cup of water and a handful of fresh rosemary sprigs in a medium saucepan over medium-high heat.
Bring to a boil, stirring occasionally, and boil 1 minute or until the sugar is dissolved.
Remove from heat and let stand 30 minutes.
Pour the liquid through a wire-mesh strainer into an airtight container, discarding the rosemary.
Cover and chill for 4 hours.
Store in refrigerator up to 2 weeks.
source :
imbibemagazine.com