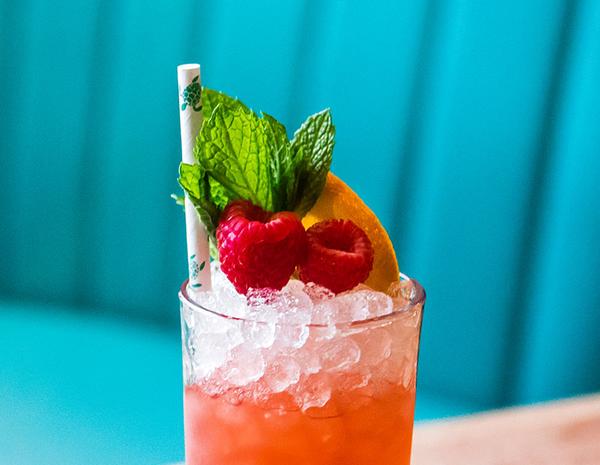 1 lemon wedge
3-4 raspberries
½ oz simple syrup
3 oz amontillado sherry
instructions :
Add lemon, raspberries and simple syrup to a mixing tin and muddle.
Add the sherry and swirl briefly.
Dump the contents of the tin into a chilled Collins glass. Fill the glass ¾ full with pebble or crushed ice and mix briefly with a spoon or metal straw to integrate.
Garnish with fruit and a mint sprig.
source :
punchdrink.com