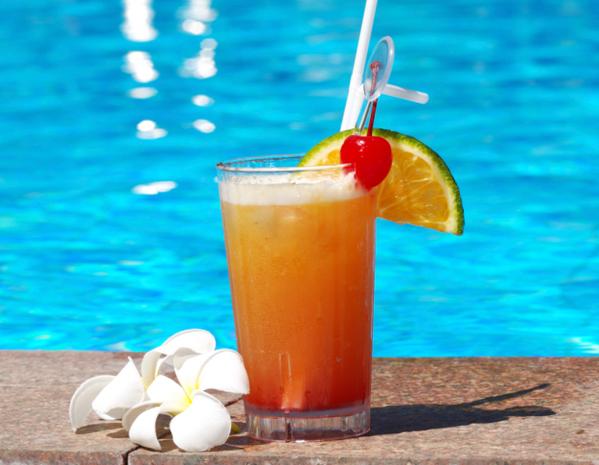 70 cl white rhum agricole, 110-proof
35 cl aged rhum agricole
1,75 L guava juice
70 cl pineapple juice
23 cl grenadine
17 cl lime juice
10 cl Martinique sugar cane syrup (« sirop de batterie »)
20 dashes Angostura bitters
4 cinnamon sticks
2 vanilla pods
1 tbsp ginger, grated
2 dash nutmeg
instructions :
Mix all the liquid ingredients in a big punch bowl (or bottle).
Break the cinnamon sticks in big parts, grate the ginger and cut lengthwise the vanilla pod in two and scratch it.
Stir well to combine, then store in fridge for 1h minimum.
Serve in glasses filled with cube or cracked ice. Garnish with a cinnamon stick.
Recipe for approximately 4L (24 servings), at 12° ABV.
Notes
You can sub Martinique sugar cane syrup with demerara/raw sugar syrup (1:1) and 2 tsp molasses (optional).
For 1 serving only :
1 oz white rhum agricole, 100 proof
½ oz VO or VSOP rhum agricole
2½ oz guava juice
1 oz pineapple juice
¼ oz lime juice
2 tsp grenadine
1 tsp Martinique sugar cane syrup (« sirop de batterie »)
2 dashes vanilla extract
1 dash Angostura bitters
1 dash cinnamon
1 pinch nutmeg
1 pinch ginger, grated
Combine all ingredients in a glass, stir to combine, fill with ice and stir again.
Zero-proof alternative
Just follow the « 1 serving recipe » without rhum and bitters but double all the other ingredients.