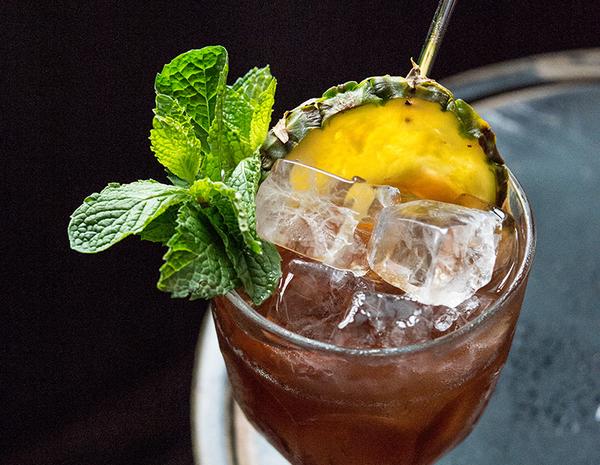 2 oz black blended Jamaican rum
1½ oz black tea, chilled
1 oz lime juice
½ oz white sugar
instructions :
Dissolve sugar in lime juice in a tall glass. Add tea and rum, fill with crushed ice and swizzle.
Add more ice to fill.
Punch :
This cocktail can easily be batched as a punch. Just multiply the measurements by the number of servings desired.
Use 1 tea bag for every 8 ounces of water.
source :
Beachbum Berry's Sippin' Safari, adapted from Fred Myers's.
beachbumberry.com