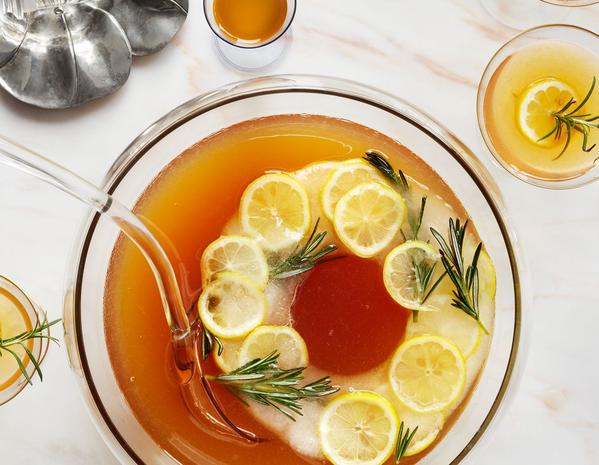 480 ml blended lightly aged Jamaican rum
240 ml pot still lightly aged overproof Jamaican rum
360 ml cognac
90 ml crème de pêche
245 ml applejack
480 ml lemon juice
2.8 L cold water
1 batch oleo saccharum
instructions :
For 5.2 L :
Combine the Oleo Saccharum, both rums, the cognac, créme de pêche, applejack, lemon juice, and cold water in a punch bowl and chill.
Add an ice ring mold when ready to serve.
Oleo saccharum
Mix 455g superfine sugar and the zest of 12 lemons. Seal it in a vacuum seal bag. And let the bag rest at room temperature for at least 4 hours.
Alternatively, gently muddle the lemon peel with the sugar and seal it in a jar for at least 1 hour.
source :
Jeffrey Morgenthaler's Bar Book, created by the Schuylkill Fishing Club (Philadelphia, 1732)
jeffreymorgenthaler.com