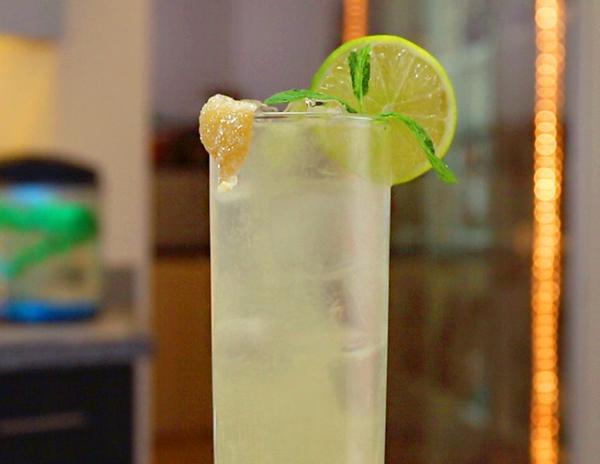 1½ oz vodka
½ oz ml lemon juice
⅓ oz simple syrup (1:1)
2½ oz ginger beer
2 drops vanilla extract
instructions :
Pour all ingredients in a highball glass with ice cubes.
La recette initiale prévoit 10 ml de vanilla syrup.
Vanilla syrup :
make a sugar syrup (50/50 sugar/water) and scrape the seeds of a fresh vanilla bean into the syrup and let the whole bean sit in the syrup over night.
source :
tinashine.com