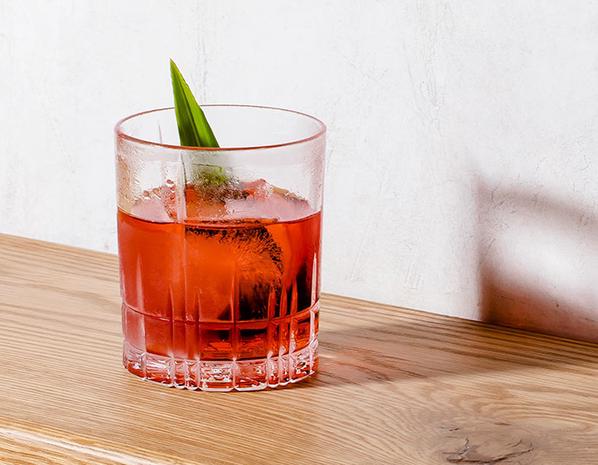 ½ oz pot still unaged overproof Jamaican rum
¾ oz pineapple syrup
¾ oz Campari
instructions :
Stir all the ingredients in a mixing glass filled with ice until chilled.
Fine strained into an old-fashioned glass, with one ice cube.
Garnish with a lemon leaf.
Pineapple syrup :
The easy way : combine 1 part unsweetened pineapple juice with ¾ part of sugar.
The craft way : roast pineapple slices in the BBQ (or cook it in the oven for approx. 20min until golden-brown). Extract the juice and combine with the same amount of sugar.
source :
Guillaume Drouot from Danico (Paris)
instagram.com