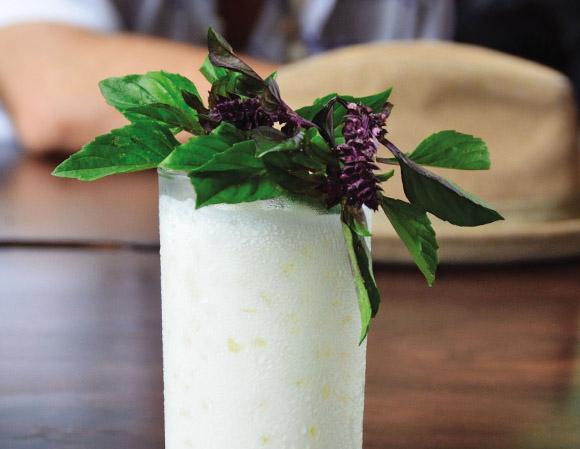 2 oz dry gin
2 oz coconut milk
½ oz green Chartreuse
¾ oz lime juice
½ oz agave syrup (1:1)
1½ tsp turmeric
3 kaffir lime leaf
instructions :
In a shaker, muddle the lime juice, agave, Chartreuse, turmeric and kaffir lime leaves.
Then add the gin, coconut milk, and ice.
Shake, then strain into a collins glass filled with ice.
Garnish : Kaffir lime leaves down the sides of the glass and add the sprig of Thai basil on top.
source :
imbibemagazine.com