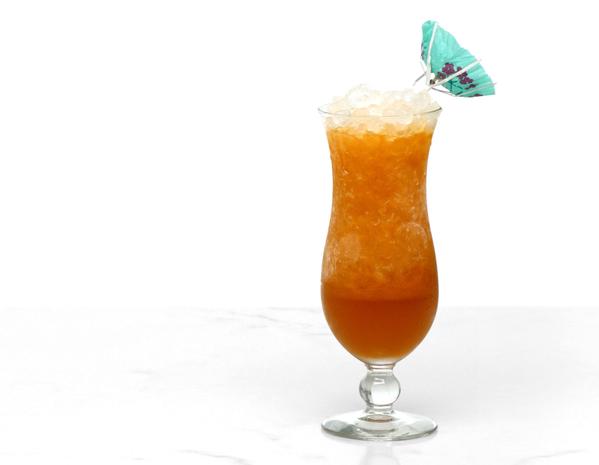 2 oz lemon juice
2 oz passion fruit syrup
4 oz blended aged jamaican rum
instructions :
Put everything in (3 options):
a shaker : with plenty of crushed ice. Shake well.
a blender : with 4 oz (½ cup) of crushed ice. Blend at high speed for 2-3 seconds.
a drink mixer : with 12 oz (1½ cups) of crushed ice and 4-6 "agitator" cubes (small ice cubes). Flash blend for 3-4 seconds.
Pour unstrained into a hurricane glass or large tiki mug. If necessary, add more crushed ice to fill.
source :
Beachbum Berry's Total Tiki app, created by Louis Culligan from Pat O'Brien's (New Orleans, 1940)
apps.apple.com