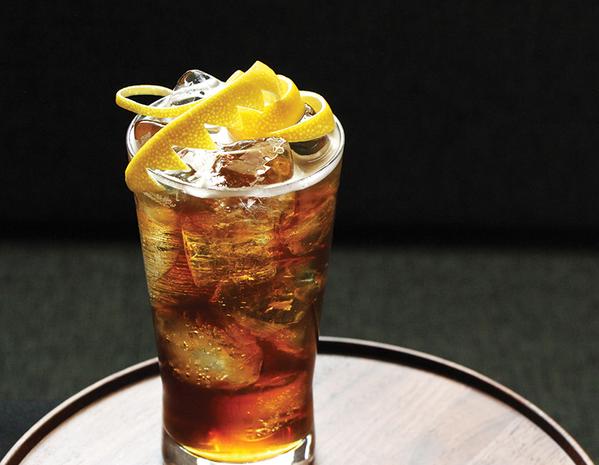 1 oz dry gin
½ oz honey syrup (2:1)
1½ oz coffee
1 top tonic
instructions :
Fill a glass with ice. Stir to chill the glass, then strain out the melted water.
Combine the coffee, honey syrup and gin in the glass.
Stir to chill, then top with tonic water, add more ice as needed and twist a lemon peel over the top of the drink and use as a garnish.
source :
imbibemagazine.com