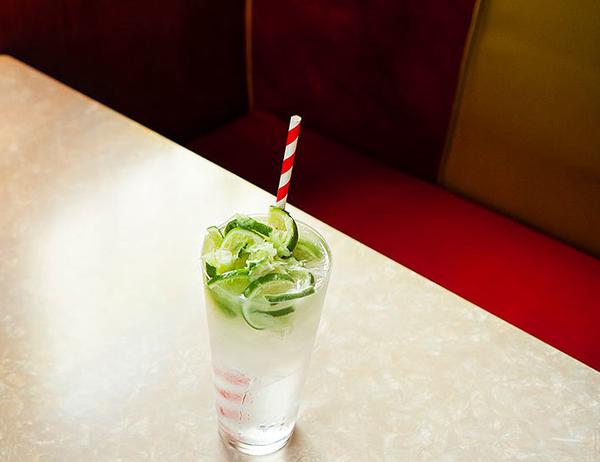 3 oz dry gin
8 oz tonic
1 lime
instructions :
Cut the lime across the equator and juice each half, setting aside the juice for another use.
Julienne each spent lime hull into thin strips.
Combine the lime strips and gin in a mixing tin and muddle for 20-30 seconds.
Pour tonic water into a large, chilled 20-oz cooler glass over three large, cracked ice cubes.
Strain the gin and lime mixture into the glass over the tonic and ice.
Garnish with the spent lime strips and serve with a straw.
Stir the mixture together before drinking.
source :
punchdrink.com