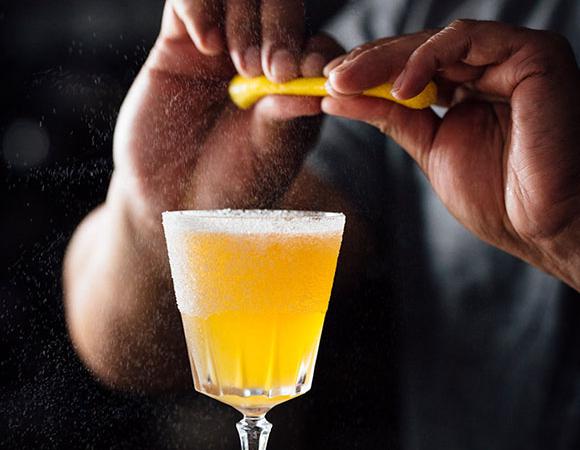 2 oz cognac
½ oz Cointreau
½ oz lemon juice
½ oz maraschino liqueur
2 dash Angostura bitters
instructions :
Cut a lemon in half. Pare the full peel off half and squeeze the juice from the lemon.
Prepare a glass by moistening the rim with lemon and dipping it in sugar, then carefully curling the lemon peel around the inside of the glass.
Combine all ingredients in a shaker with ice, shake and strain into glass and add 1 small cube of ice.
source :
imbibemagazine.com