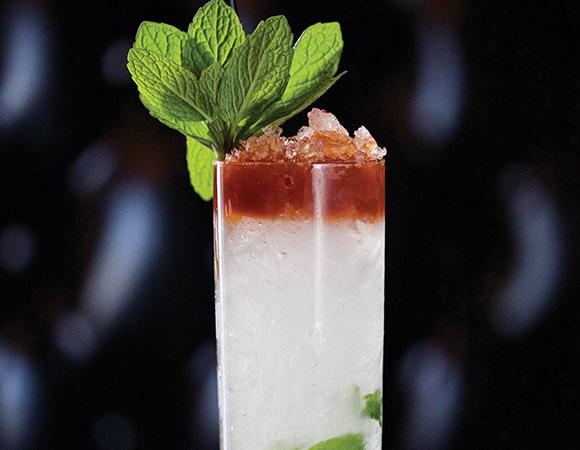 1½ oz absinthe
½ oz lemon juice
¾ oz falernum
6 mint leaf
½ oz Angostura bitters
instructions :
Use a muddler to gently crush the mint leaves with the falernum in the bottom of a Collins glass.
Add the remaining ingredients and fill halfway with crushed ice; use a tsp to swizzle the mixture for several seconds.
Pack the glass with additional crushed ice to fill, and layer ½ oz of Angostura bitters on top of the surface.
Garnish and serve with a straw.
source :
imbibemagazine.com