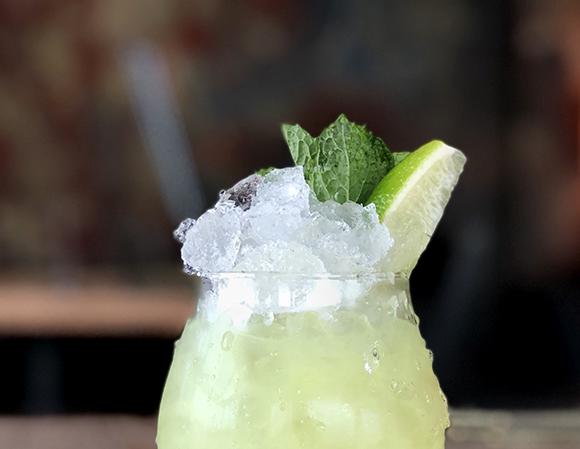 1½ oz absinthe
½ oz simple syrup (1:1)
2 oz soda water
8 mint leaves
1 lemon wedge
instructions :
Gently muddle the mint leaves and lemon wedge with the simple syrup in the bottom of a cocktail tin.
Add the absinthe and ice; shake vigorously.
Strain into a collins, highball or tumbler glass. Pack with crushed ice and top with a splash of soda water. Use a bar spoon to gently incorporate the bubbles. Garnish with mint and a lime or lemon wedge.
source :
imbibemagazine.com